Stay Safe: Our Covid-19 Safety Policy
Trust and stay with us incorporates a comprehensive series of measures at our hotel to ensure the safety of our guest who stay with us. This is based upon the most recent guidance from the World Health Organization (WHO) and the UK Government.

Cleanliness
We ensure cleanliness throughout our hotel with enhanced cleaning and a disinfection programme.
The following measures are in place:
- Hand sanitiser points at the hotel.
- Appropriate signage from point of entrance to make you feel safe.
- Lift etiquette signs on each floor in place.
- Bedrooms have a cleaning programme and have been deep cleaned.
- A health and hygiene company has been chosen which has been approved to sure the best safety for our guests.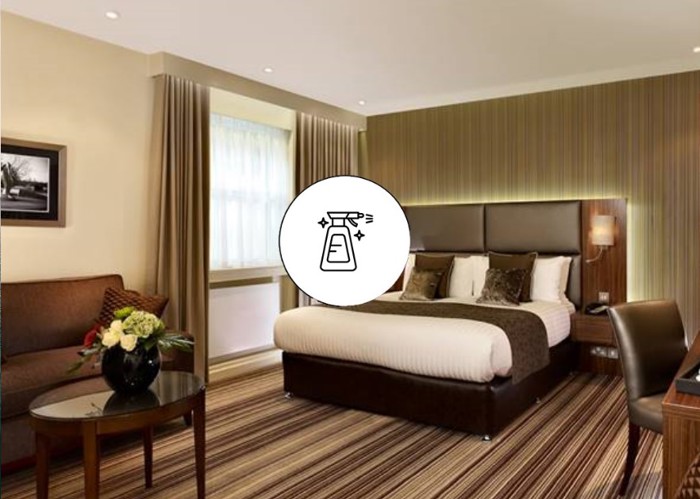 Social Distancing 
- Our hotel complies with the current social distancing guidelines.
- Signs and marking are situated throughout the hotel to remind guests to respect and keep their distance.
- Lift etiquette signs in place.


Redesigned Food and Beverage
Walk-in dining may not always be offered to ensure we can serve our guests safely. Please make sure you book your table in advance, and we'll save a space for you. We have a great room service menu, full of our favourites, that you can eat safely in your room. Breakfast will be served within the hotel at a safe distance.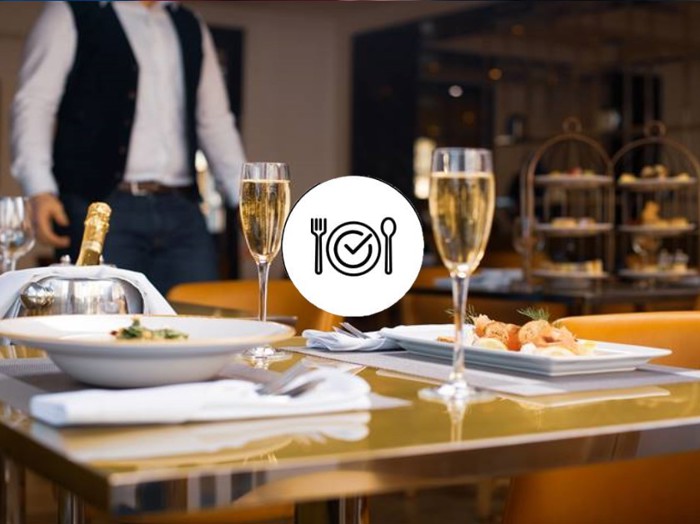 Staff Training
- All our staff have been trained to understand the awareness of Covid-19 and wellbeing trained.
We look forward to welcoming you soon!